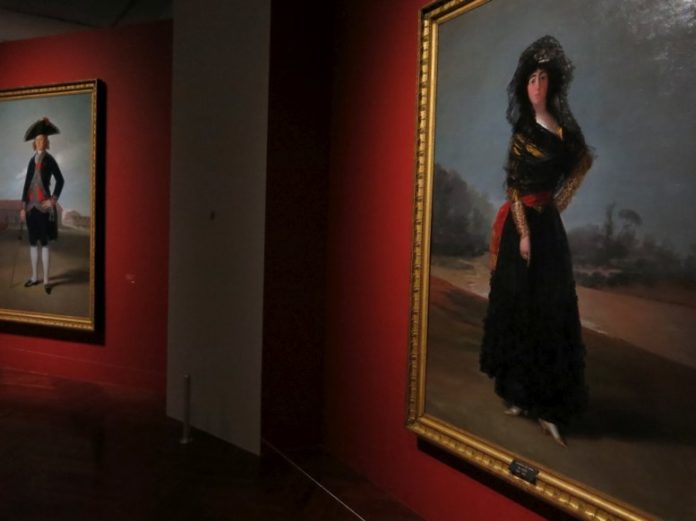 El Museo del Palacio de Bellas Artes le da la bienvenida a más de 4 mil años de arte español de la Hispanic Society of America, que incluyen obras de Velázquez y Goya nunca antes vistas en el país.
"Tesoros de la Hispanic Society of America" se inaugura el viernes en la Ciudad de México y permanecerá abierta al público hasta el 23 de septiembre. La exhibición presenta piezas de la España Antigua (2.400-1.900 a.C), arte sacro, Siglo de Oro, y obras modernas provenientes de la Hispanic Society, el museo neoyorkino fundado por el filántropo y coleccionista de arte estadounidense Archer Milton Huntington.
Algunas de las piezas clave de la colección por primera vez en México son "Retrato de una niña" de Diego Velázquez (ca. 1638-1642), "La duquesa de Alba" (ca.1796-1797) de Francisco de Goya y un mapamundi de Giovanni Vespucci (1526).
También se destacan de la muestra, presentada inicialmente en 2017 el Museo del Prado de España, tres pinturas de gran formato del impresionista español Joaquín Sorolla creadas entre 1908 y 1911: "Louis Comfort Tiffany", "Idilio en el mar" y "Después del baño", en las que la luz y la espontaneidad de sus escenas al aire libre cautivan al espectador.
LA HORA